Our artist Helen Clapcott has gotten all of us in the gallery thinking about traditional paint making methods. Artist Helen Clapcott paints lowery-esque industrial scenes in Stockport.
Clapcott's paint of choice is egg tempera, a permanent painting medium made from raw pigments and egg yolk. Egg tempera pre-dates oil painting, being the most common method of choice up until 1500. There are many kinds of tempera paint, but all use a base of pigments that are then mixed with different binders such as animal hide glue or even PVA glue. In the contemporary world it is commonplace to buy pre-made tempera paints with retailers such as Daler-Rowney making it more accessible.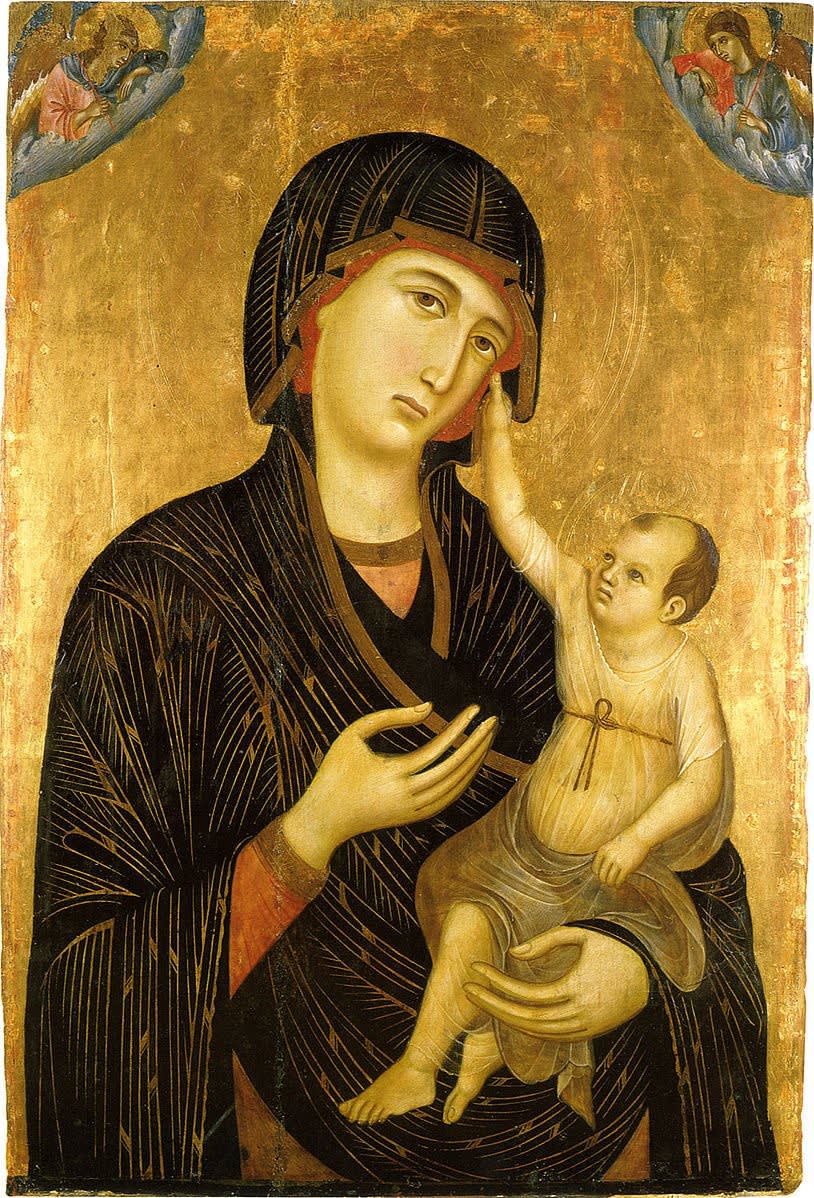 Madonna and child by Duccio, tempera with
gold ground on wood, 1284
The history of paint making is a complex one. Paint was one of the first inventions by humankind. With the evolution of tools and language came the need for documentation and representation. The visual language of paint has been around for thousands of years with archaeologists finding 100,000-year-old cave paintings made with ochre pigments in Africa and 5,000-year-old paint on the walls of Neolithic structures in Scotland.
These cave paintings may be the first examples of tempera and seem to be made from pigments mixed with some sort of sticky binder, often assumed to be egg based or made using tree sap. As well as tempera being one of the first mediums, wax encaustic and fresco painting were also wildly popular. Wax encaustic was used by the romans and involved mixing pigments with molten beeswax to create a transparent medium that could be layered easily. Similarly, fresco painting involved mixing pigments with water and then painting directly onto wet lime plaster to adhere the paint indefinitely. But ultimately, tempera had the best longevity and became the medium of choice. In Britain tempera paints were used up until the 12th century where they were then occasionally supplemented with oils. Nevertheless, oil paint wasn't commonplace until the 15th century. Mainly used for its slow dry time, oils allowed the artist to work wet in wet and left for more time for alterations to occur.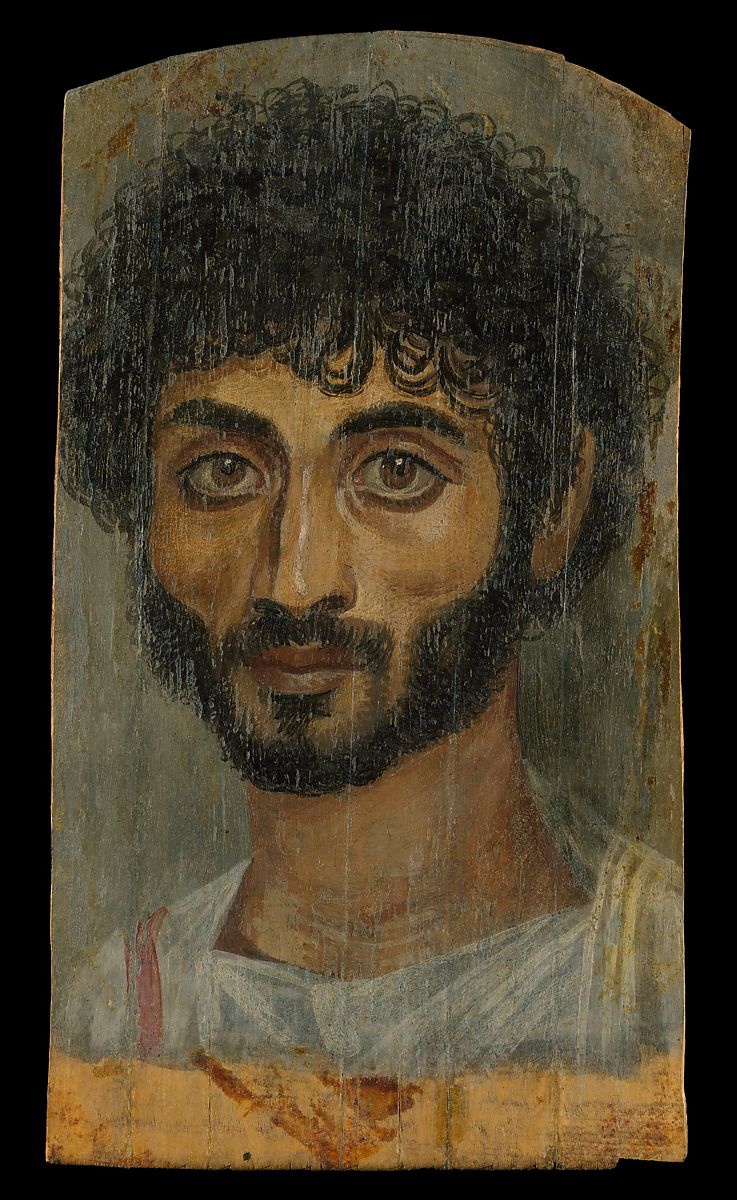 Portrait of a Thin-faced, Bearded man, wax encaustic, 160-180 A.D
Paint making was revolutionised with invention of paint tubes. Paint tubes were invented by the American portrait artist John Goffe Rand in 1841. This invention saw the old methods of transportation for paint such as pig bladders and glass syringes as obsolete. Paint tubes provided a flexibility for artists, their portable nature making it a far more accessible venture for the everyday man. After many notable concerns about the health risks associated with oil paints were made, acrylic paint became incredibly popular with artists in the 1960s. They made working with paint cleaner and easier, they were exciting and new, but being made primarily from plastics has caused acrylic to come under question by many contemporary painters.
'Hand-made watercolours made from local cherry gum as binder and sitting in Thames shells' copyright @londonpigment on instagram
Thus, there has been a huge paint making revival lately, with many artists looking for more environmentally friendly options and wanting to bring ritual back to the paint making world. With companies such as London Pigment @londonpigment on Instagram creating affordable pigments made from found materials taken from London's landscape and the likes of Wild Pigment Project @wildpigmentproject on Instagram giving tutorials and recipes on how to make your own paints, paint making has been made accessible again.